Day Two
Our first full day of the cruise was St. Thomas. Since we had such a great time the last time we were there, we decided to book a tour with Godfrey again. He's very knowledgeable and packs a lot of information into the tour.
Our first stop was to spend some time shopping. I don't know if you've been there before, but the shopping in St. Thomas is supposed to be really good ... if you're in the market for expensive jewelry. If there are 50 stores along the downtown strip, I would say 40 of them would be jewelry stores. We browsed a few of the stores ... mainly because Cameron was looking for a watch.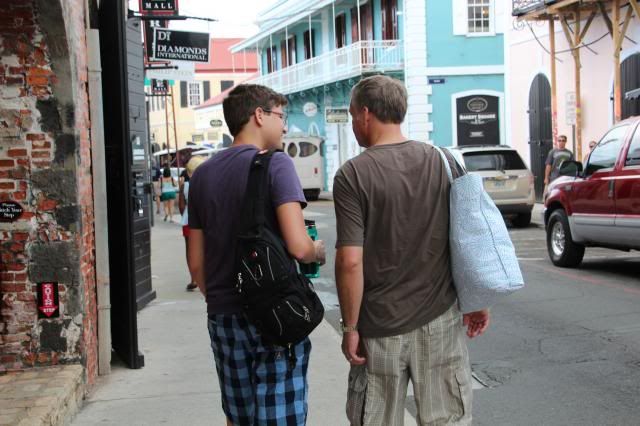 We met up with Godfrey once again and he took us on a driving tour and up to a very large tourist stop, called The Mountain Top. It's a large store and bar, but the views are spectacular.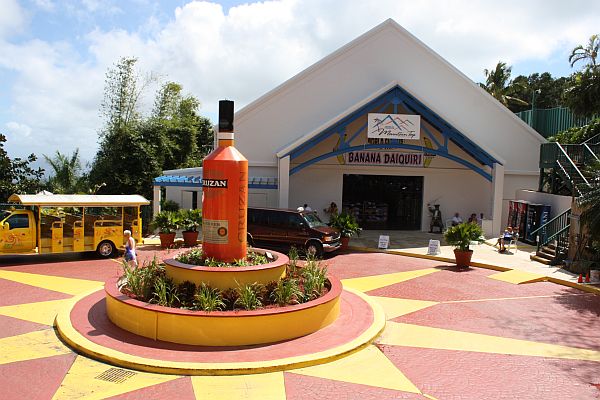 We had just arrived and it started to rain - make that pour! It poured rain for abour 45 minutes so we couldn't enjoy the view. It let up once, and John was able to run out and grab some pictures before it started up again.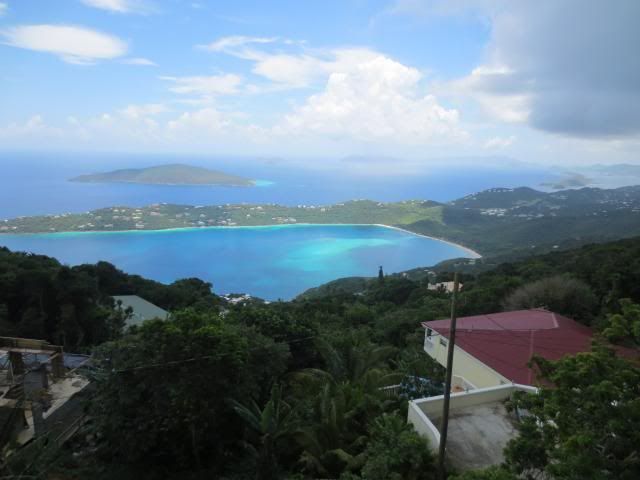 It continued to rain on and off for the rest of our driving tour. Still, we enjoyed it, and Godfrey was amazing.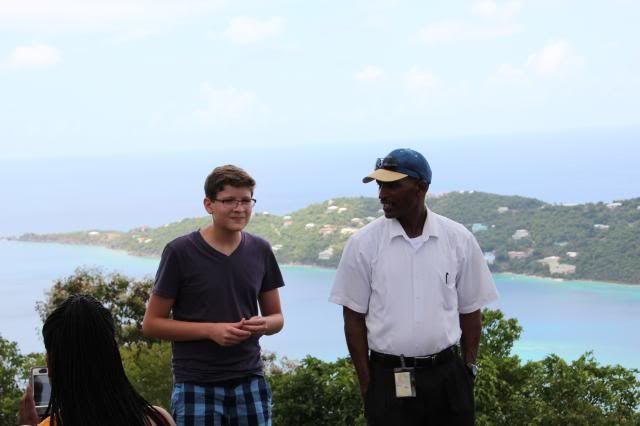 Godfrey dropped us off at Megan's Bay, a beautiful beach, for a couple of hours so we could swim and relax. It was dry and sunny there the whole time we were there, even though you could see it raining all around. People who were there all day said it didn't rain a drop there the whole time.
We got back to the ship in time to clean up and get ready for dinner. That night was the first timed dining in the Main Dining Room. We were hoping that we would be seated with a nice family with someone around Cameron's age. We scored the jackpot! Our table-mates were people from Toronto who were close to the same age as us. They also had their youngest son with them on the cruise and he was a year older than Cameron. We had so much fun with them. More on them later.