Day Three
This was our one and only sea day on this cruise.
We decided to just relax all day. We skipped the buffet for breakfast, and instead went to the Main Dining Room for their Brunch. It was so nice just to chill and not have to rush to get anywhere. We were seated with a young couple from Atlanta, and we had a great time just chatting. (it's one of the things I've come to enjoy about cruises is that you get to meet so many people - which has not been an easy place to get to since I'm such an introvert.)
We spent the rest of the day relaxing on one of the quiet decks on the ship, eating, sleeping, and eating some more.
This was also the first of two formal nights - much to Cameron's dismay. We had to break out the good clothes and try and look nice.
Day Four - Barbados
After our last, very rushed visit there, we decided that we were just going to take a cab and go to one of the beaches that we used to spend a lot of time on when we were living there. We went to Rockley Beach. It's a beautiful stretch of white sandy Heaven!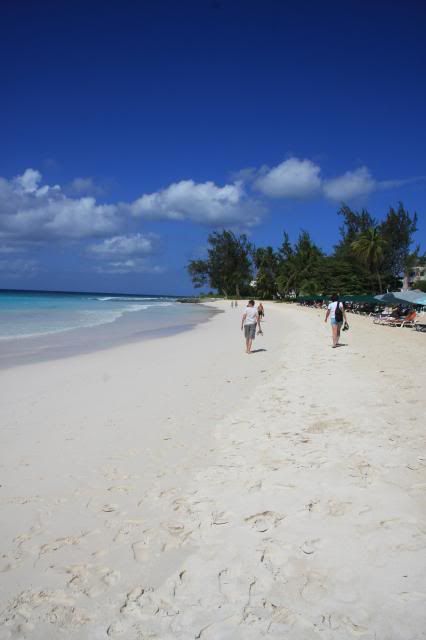 We got there around 10 a.m. and stayed until about 3 p.m. It was wonderful.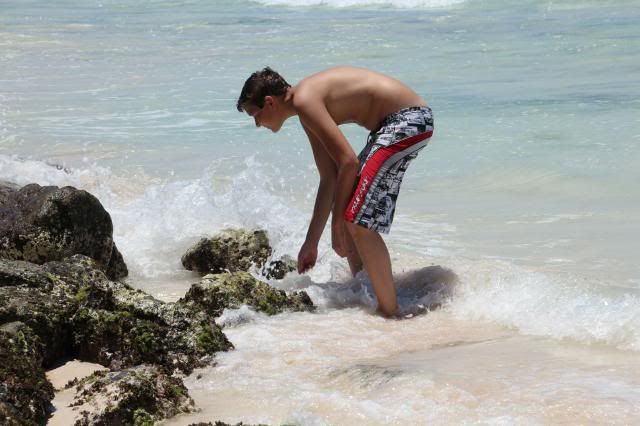 Cameron and I went for a walk down the beach and loved exploring the crabs and sea urchins.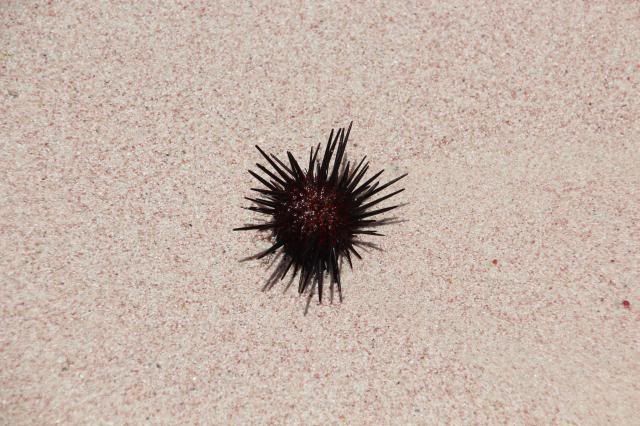 We spent a lot of time just playing in the waves.
We loved every minute of it.
To me, it was like we were transported back in time - when we would spend a long Saturday afternoon with three little blonde-headed boys ... except that it wasn't as relaxing back in those days as we had to keep tabs on the little ones.