The cruise portion of our vacation is over and our feet are back on dry land. We all had a great time ... and look forward to a few days of relaxation here in San Juan, PR. We're enjoying our free wifi at the hotel and enjoying just catching up with what we missed (or not missed as is the case.)
We had great weather while we were sailing. We were very nervous about sailing at this time of the year knowing it's hurricane season, but thanks to the Sahara Dust that has been blowing across from Africa, nothing was able to develop.
Day One: Boarding the Carnival Valor and time spent in Old San Juan
We flew to Puerto Rico on Saturday and didn't arrive here until after midnight. By the time we got our bags and grabbed a cab to the hotel, it was past 1 a.m. Needless to say, we just crashed as soon as we got in.
We were up early the next morning to take advantage of the free breakfast, and then made our way to the port for noon. Check-in and boarding was fairly quick and uneventful. Once we boarded, we went straight up to have some lunch and then to our cabin to drop off our carry-on bags.
As this cruise doesn't leave until 10 p.m. it left us lots of time to get back off the ship and to spend the afternoon in Old San Juan. I love this place! I've been here many times now, and never get tired of it. It's still one of my favourite places to be.
We grabbed the hop-on-hop-off trolly to tour around a little and then got off to walk around a little. We pretty much just walked around since we knew we would have more time post-cruise to see what we wanted to see. It was a very warm day, and walking around the streets made it seem hotter as there was no breeze.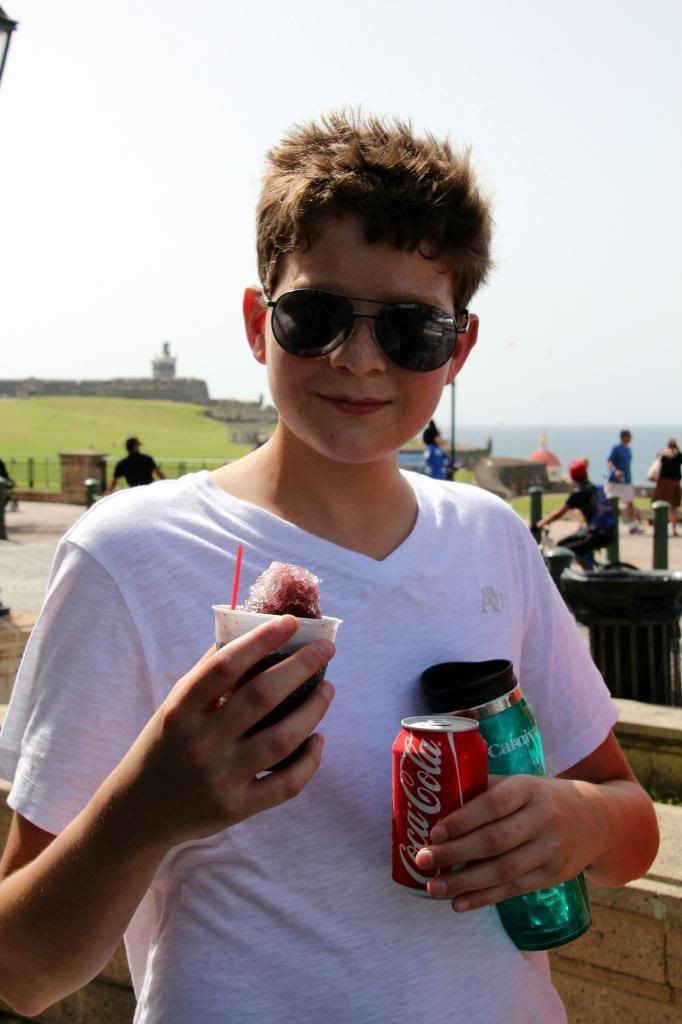 We came upon this pigeon park where we ended up just sitting for a while to cool off and relax. When I say pigeon park, that's exactly what it was - a park dedicated to the pigeons where everyone came to feed them.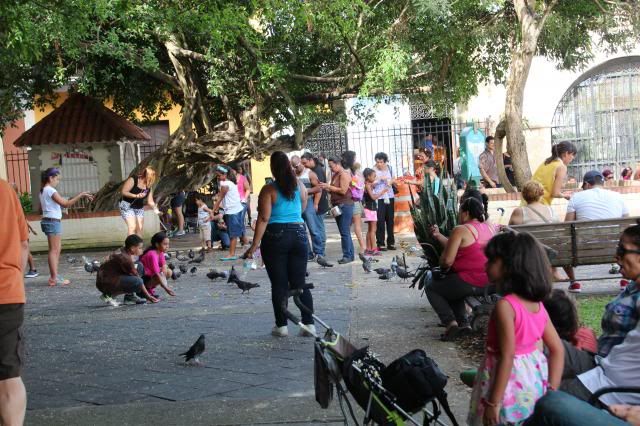 There was even a whole wall filled with pigeon holes.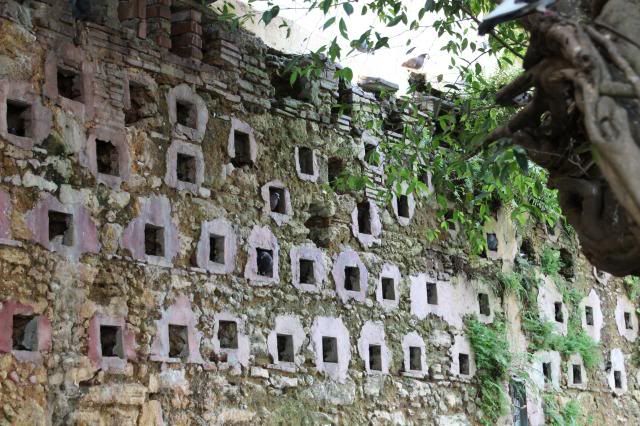 It certainly isn't the place to go if you don't like birds, and we had to watch where we were standing and where we sat.
We were back on board by 5 p.m. and went for dinner. It was an open dinner seating that night as people were still off the ship, and/or boarding, so there was no set seating for that night. Once dinner was finished, we unpacked, Cameron headed out for the evening to meet other kids his age at the teen club (which became his pattern for the week) and we crashed in the cabin to try and catch up on lost sleep.