Day 5 - St. Lucia
We booked a snorkelling excursion for this day, but as it wasn't until just after lunch, we had time to relax a little (and Cameron got to sleep in after another late night out with new friends.)
The port area was so pretty so John and I decided to do a little exploring around in the morning. (It's pretty sad that a lot of the port areas are among some of the better developed areas of these Islands.)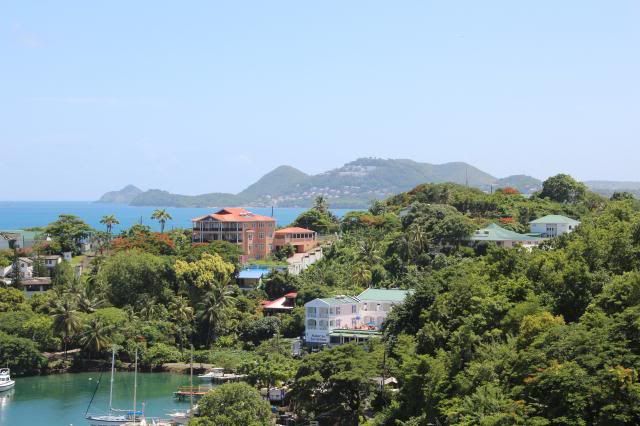 Our snorkelling trip took us from the ship to the Pitons. It's such a beautiful Island - with a gorgeous, rugged coastline. A lot of it looked like something you would see in cottage country and north in Ontario.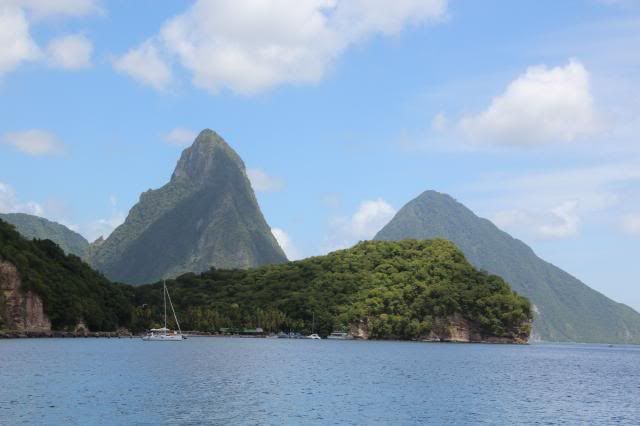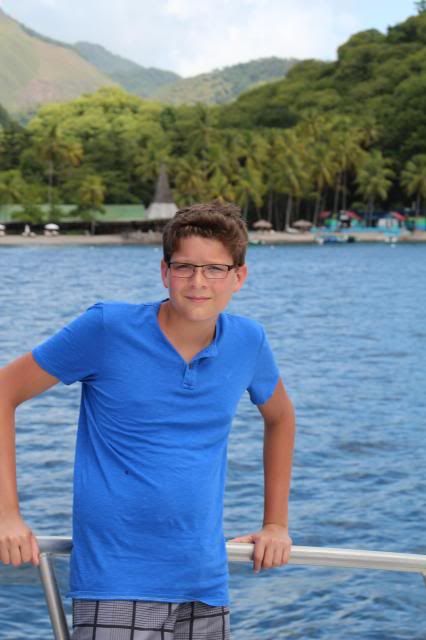 John and Cameron went out snorkelling when we stopped. (I'm not a fan of snorkelling, or sealife for that matter, so I opted to stay onboard and get some pictures.)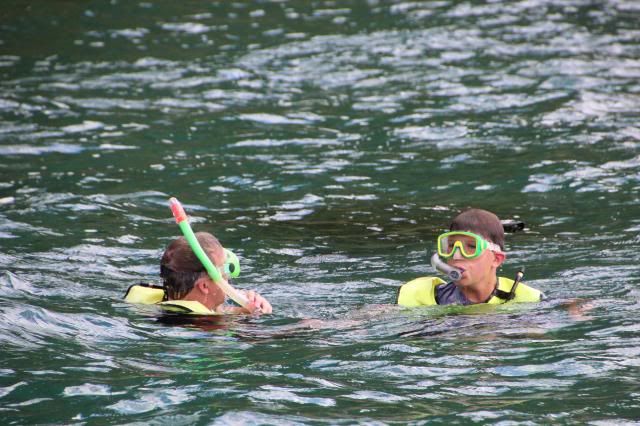 The boat trip was beautiful, but the so-called "snacks" that they said they would have onboard consisted of 4 cans of pringle potato chips for the whole boat load of people. Not only was there not near enough (if you weren't fast enough you didn't get any) but everyone and his brother were sticking their hands into the cans. I'm not a germ-a-phobe at all, but that didn't impress me.
Day 6 - St. Kitts
We didn't have an excursion pre-booked for this day and had decided ahead of time that we were going to just wing-it. Our thought was that we would take a cab to the Marriott hotel and purchase a day-use pass. Instead, we decided to have a day where we did nothing - as the rest of the cruise was so busy.
After breakfast, we got off the ship and walked around all the shops in the port area. Cameron was still looking for a watch so we must have went into all of the 25 or so jewelery stores there. He found one he liked but in the end we didn't buy it as we know we can get it much cheaper at home.
Tip: When you're looking for the best spots for wifi in the ports on a cruise, just follow the crew members. We came upon them outside of one store. With a purchase, they will give you the wifi code. We bought a couple of bottles of coke and checked in with everything, and everyone, that we needed to. Do I look like I blend in with the crew?
We boarded the ship again to have lunch and then John went back off to take a cab-tour of the Island while I relaxed around the ship, and Cameron went to hang-out with his friends.