What a busy month. Life seemed to all of a sudden speed by me. Time to catch my breath. The last two weeks I've been trying to get Cameron's room redecorated including new furniture, all of which had to be put together, and finish up an album for my parents to take out to my brother. Well, it's all pretty much done. The album is now in Calgary ... finished with the exception of three layouts which will have to be sent when done. Cameron's room looks great. All I need to do there is accessorize. I will take pictures and post them later.
*******************************************************************
So, I managed to get my photo done for the photo challenge. The night before halloween I went out and tried to get pictures of the pumpkin all lit up. None of them turned out. I managed to get this photo of Cameron with the pumpkin. So, this is my submission for the challenge:
I'm adding another one in here. This is Cameron's photo submission. He took this photo the day we went out to get the pumpkin. He had to make sure it didn't roll around in the van.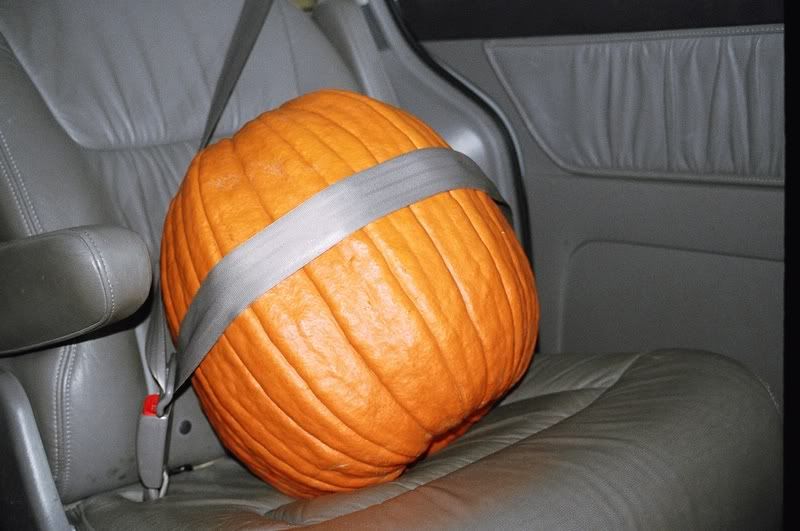 So, how did everyone else do? I saw a few on everyone's blogs, except Cathy, and Christyne. Come one girls, you have until tomorrow to get them posted!
Here's David's:
Look here
And Evie's:
look here
And Jenn's:
Look here
Anyone else participating? You have until tomorrow. Don't forget to add links to each others' pictures.