On Saturday we went to a family reunion for the my Dad's side of the family. We were pretty close with this side of the family growing up and spent a lot of time with each other so as adults it's always so much fun to get together and get reaquainted. All the cousins are now grown with families of our own and now the cousins children are all growing up and having there own families. What a legacy for my grandparents. I'm sure they would have been so proud to have been there on Saturday and see their future generations.
I couldn't resist taking pictures of Matt with his little cousin. He was playing his video game, and she wanted to watch him. He was so wonderful with her. He picked her up and put her on the chair with him to watch and they were chatting away to each other. It was really so sweet.
Every Christmas when we were young, all the girl cousins were told to sit together so the parents could take pictures of us. (we don't know why they only did it with the girls.) So, of course, we had to do the same thing again.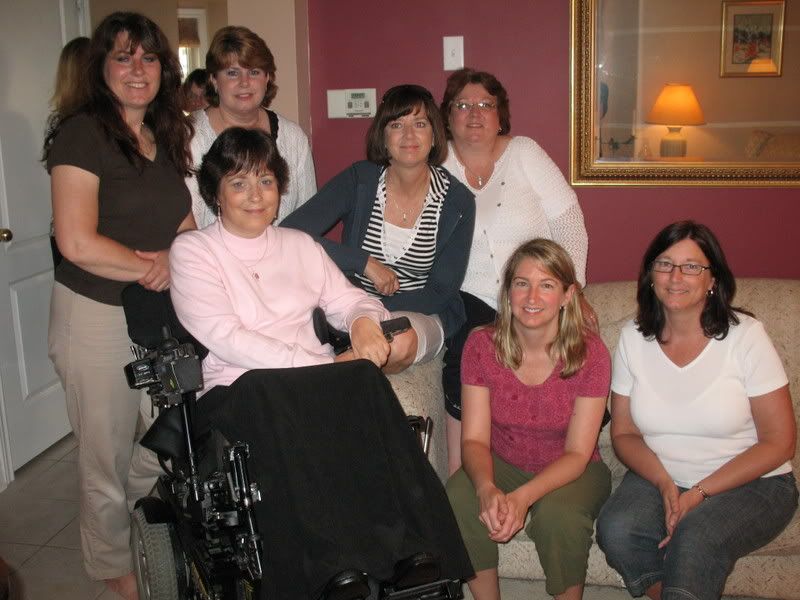 These are the three families.
Aunt Eva and her family members that were there: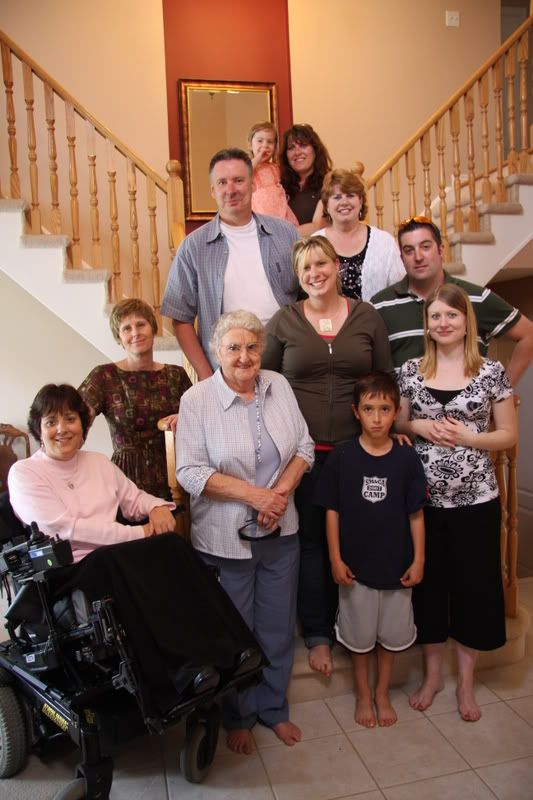 Uncle Ron and his family (most of them were there)
My Family (everyone except for David and his family, Stephen and his family, and my niece and her husband were there.)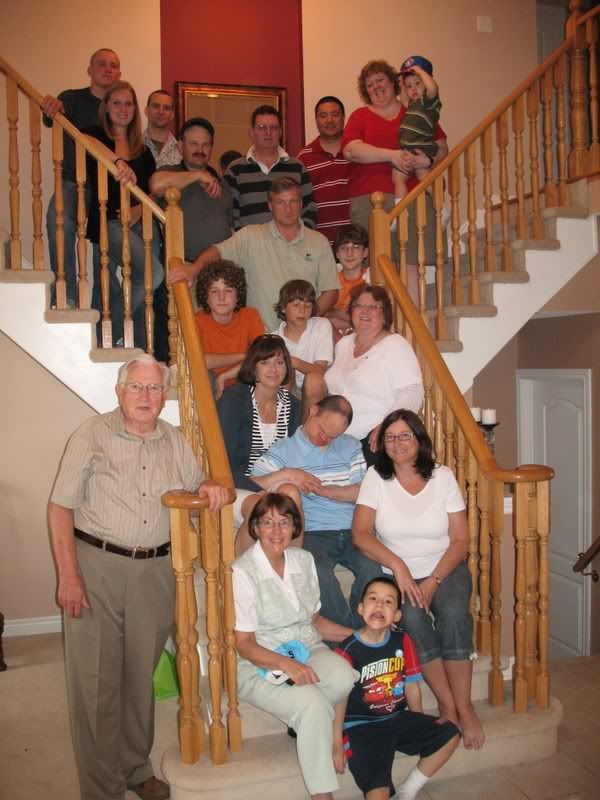 I had to laugh. My nephew just graduated from Military training and so he was sharing all his experiences with the boys. My boys were glued to him asking him all kinds of questions. After that he brought out a video of some of his training and all of a sudden it wasn't just my boys who were glued.