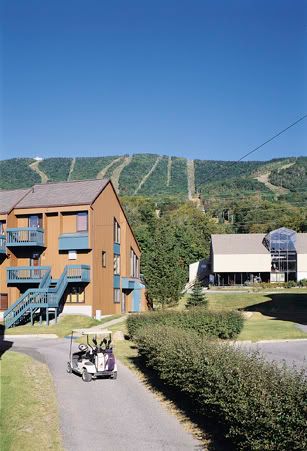 Early Monday morning I leave for Quebec City, well - Mont. Ste. Anne to be exact, for a week of scrapping and hanging out with 13 of my scrapping friends. I'm really looking forward to it. It promises to be a week filled with girl stuff ... something I don't usually get a lot of around here. Tomorrw night the party starts as 5 of the girls are coming here to spend the night as they-are-out-of-towners and we need to get such an early start. I have a feeling that John and the boys will be hiding out.
Here are some recently scanned layouts. I've had them sitting in my journaling pile for a very long time now and just got around to finishing them off.
This is a shameless scraplift. The orignal artist is
Mel.
This is from last year's Junior Music Camp. Yes, I'm just a tad behind.
This is a layout from last March when we were in Florida visiting my parents.
Well, I'm off. I've got a tonne of stuff to get done before 6 a.m. Monday morning. I'll be back in a week.